Virtual Galas are working! Now is the right time to establish an active online community with your donor base.
Let us hold your hand, as you reach Beyond The Ballroom to host your Virtual Event.
Virtual Galas are key to your donors feeling included and inspired. They are going to be an integral part of the future of fundraising and can be integrated into your Live Event.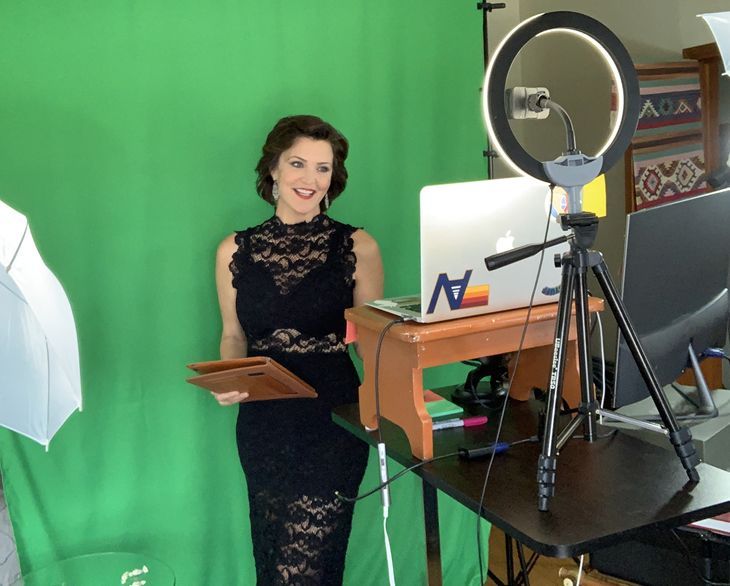 Using Virtual technology, Our Fundraising Team will stream your event online and your audience becomes the entire world.
Now you can fundraise from ANYWHERE – and reach donors EVERYWHERE by streaming your virtual event worldwide.

No catering, no venue rental, and no travel means more money for your charity!

Zan Virtual Auctions provides extensive pre-event consultation that leads to record breaking charity auctions. We cover everything from Z to A, meaning we start at the end with your goals, and work backwards making sure that we have the right Live Auction items, purpose for the Fund-A-Need, and provide you with the right revenue enhancers.
As the Events Manager for Cancer Support Community Pasadena, to say we got a good return on our investment in Zan Auctions with our first ever virtual gala is an understatement. Thanks to her impeccable timing, understanding of a virtual audience, and interaction with our virtual bidders, we raised 74% more than we've ever raised before! Plus, we more than doubled our goal for our Fund A Need, and we raised $100,000.00 over our total goal!
- Kim Ferreira
And just check out these quotes from some of our donors and Board members - who were not pros at the concept of a virtual fundraiser:
"It was perfect!"
"Zan sounded like she had been with us for 10 years."
"We had a technical difficulty but Zan's personality saved us. Donors felt like they were watching Netflix for an hour."