Zan Aufderheide, BAS, MFA
Zan Aufderheide merges 11 years of traveling the country entertaining crowds of up to 2,000 people as a nationally-recognized stand-up comedian with a deep family background in philanthropy.
She holds a Master of Fine Arts degree from UCSD's top-ranked MFA Program in Theatre, is a graduate of Reppert School of Auctioneering, and has earned her Benefit Auction Specialist (BAS) designation from the National Auctioneers Association.
Let her numbers speak for themselves. At 100% of her auctions she has brought in significantly more than her client's goal, often times doubling it!
Clients are always impressed with the enthusiasm and professionalism that Zan brings to the stage. She knows the right amount to pause and wait for more, and keeps the momentum going, creating a fast, fun, and successful auction.
Clients often remark on how much fun they had at her events. Why is that? It's because Zan Aufderheide has been touring the country for 10 years as a stand up comic, working fund raisers, auctioneering and raising millions of dollars.
She is always over-prepared for the auction, studying not only the items to be sold, but the organization itself. She's not just an auctioneer, but an ambassador for your cause.
Trained at one of the top auctioneer schools in the country, Reppert School of Auctioneering, and received her Benefit Auctioneer Specialist certification through the National Association of Auctioneers, Zan is one of the top performing Benefit Auctioneers in California.
The National Association of Auctioneers published a study which found that auctioneers who have earned their BAS, Benefit Auctioneer Specialist certification, raise about twice as much, as those who do not have their BAS. Her understanding of the industry, her thorough study of your organization, and educational background give her the foundation to be able to consult with you on how to make your specific auction blow the roof off of last year's numbers.
She can never say "thank you" enough to her bidders, and they will thank you for bringing the energy, enthusiasm and expertise of Zan Aufderheide to your event. Be entertained, and leave no money in the room! Contact Zan today for a complimentary consultation, and quote for your event.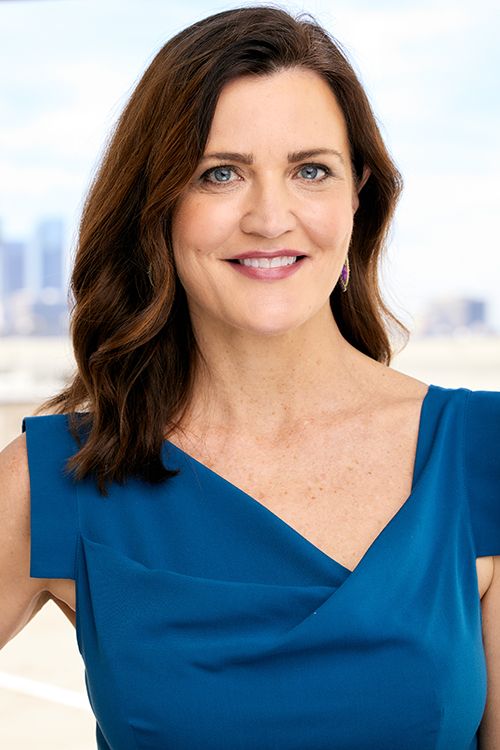 ZAN AUFDERHEIDE MFA, BAS
Professional Auctioneer
Benefit Auctioneer Specialist
Special Appeal/Fund A Need Expert
National Auctioneer Association Member